THE PUPPY GETS
A NEW NAME
also
PUPPY REUNION,

Jan. 7 - February 5, 2007.

Since we already had two dogs, we decided to keep one of Sadie's puppies. Phillipe and I first started calling the puppy Shady, but it sounded too much like Sadie. I liked the name Pluto, after Mickey Mouse's dog. Phillipe started calling him Buddy and he responded to that name. He actually comes running when you call his name now.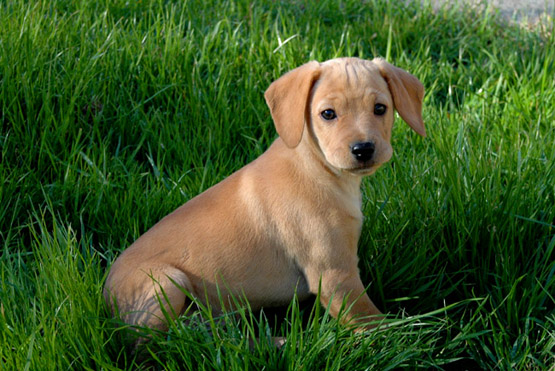 This photo was shot in my backyard on January 7. I love the shot, but he's much bigger now.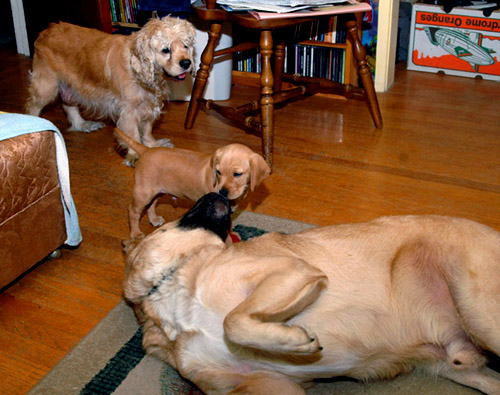 Here are the three dogs together in my bedroom.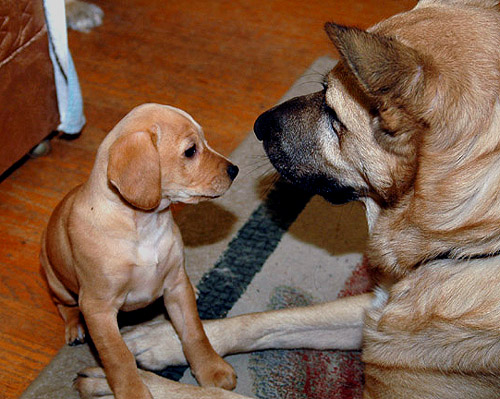 It appears that Philly (right) and Buddy are having a staring contest.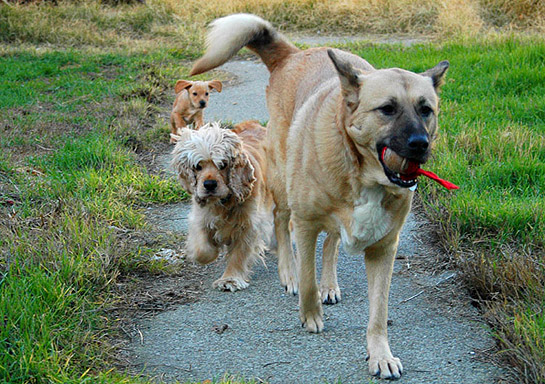 The dogs love to play together in the backyard.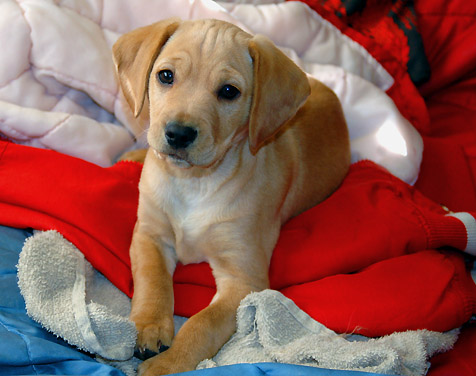 It's Buddy on my bed on January 15.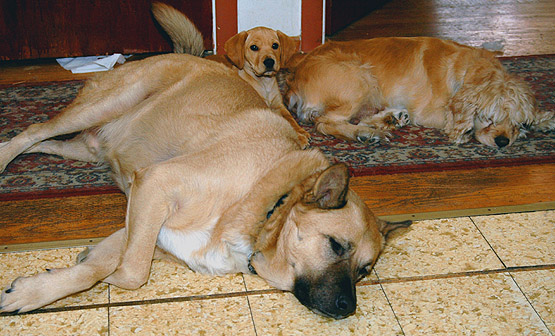 Buddy chills between Sadie and Philly in the hallway.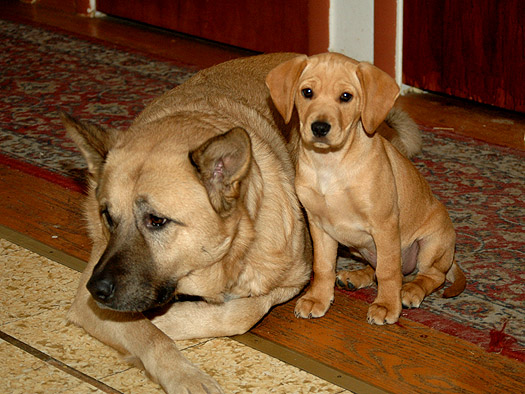 Buddy loves hanging out with Philly. He follows him everywhere.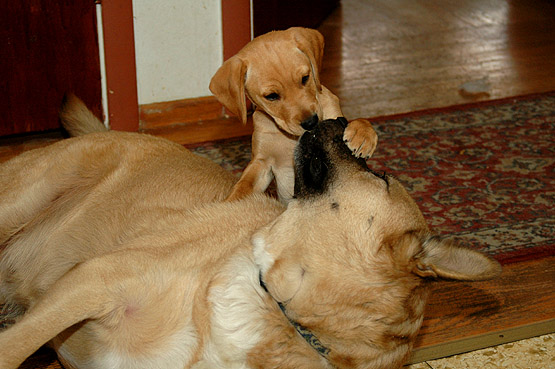 Buddy gives Philly a kiss.


Buddy has no fear of Philly. He takes the treat right out of Philly's mouth.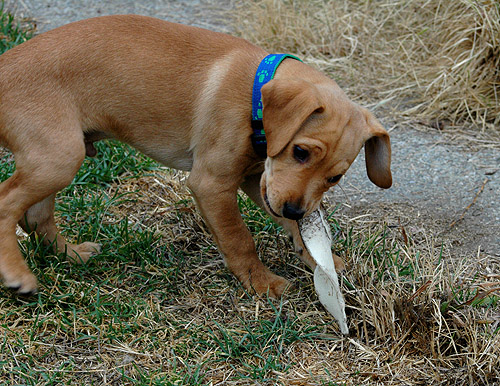 Now Buddy has the treat.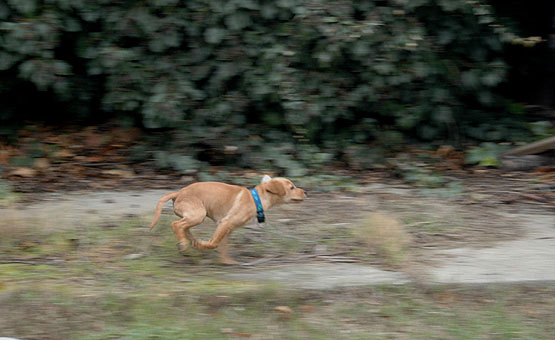 Buddy loves to run. Run, Buddy run.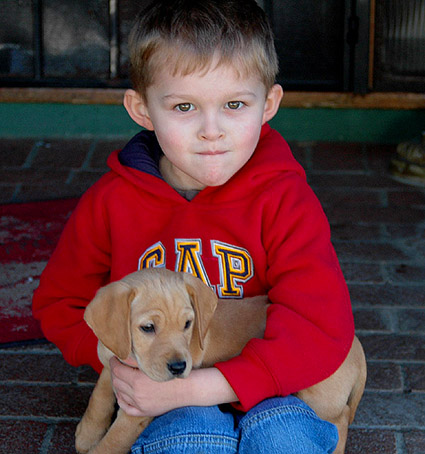 Here is Buddy with his friend Dominic.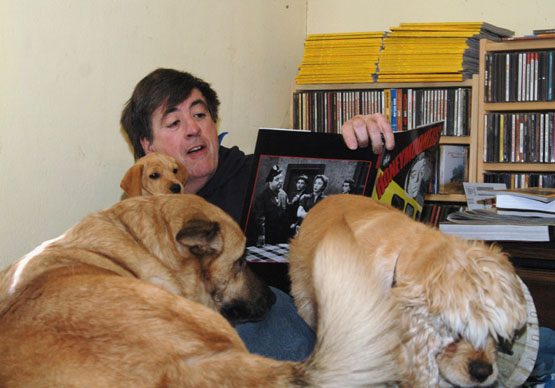 Buddy, Philly and Sadie love to hear stories.
(Not really, it was impossible to get them to sit for this staged photo.)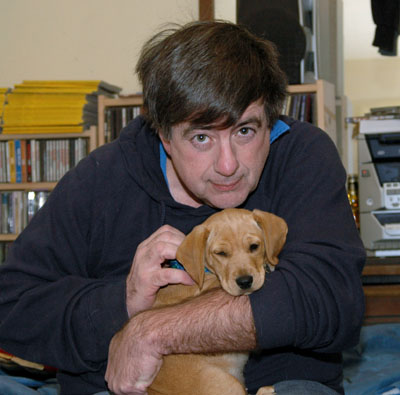 Buddy and I take a photo togehter.

BONUS PHOTOS - SUPER BOWL SUNDAY PUPPY REUNION
My friends Chris and Gemma came over for a turkey dinner on Super Bowl Sunday. They brought along Buddy's brother Hero.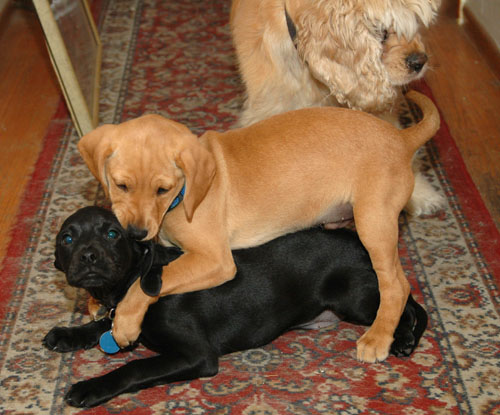 Buddy was happy to see his brother Hero again.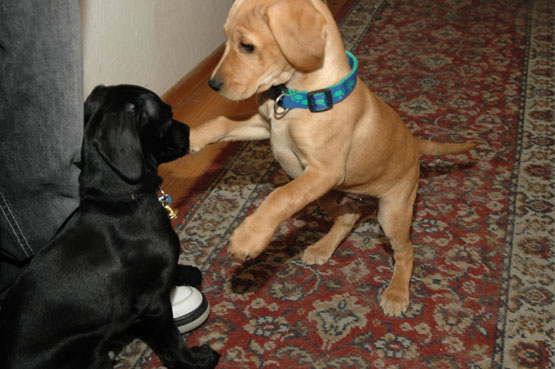 The dogs got along well, so I let them play together.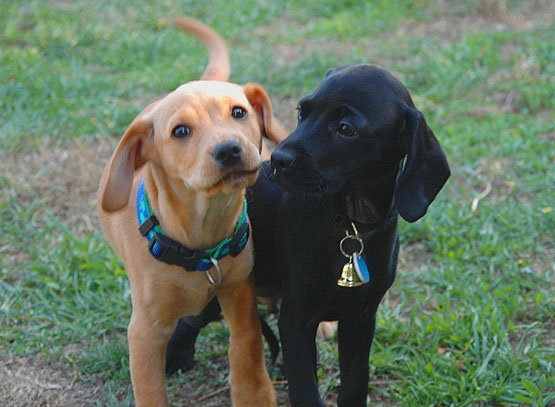 It's Buddy and Hero.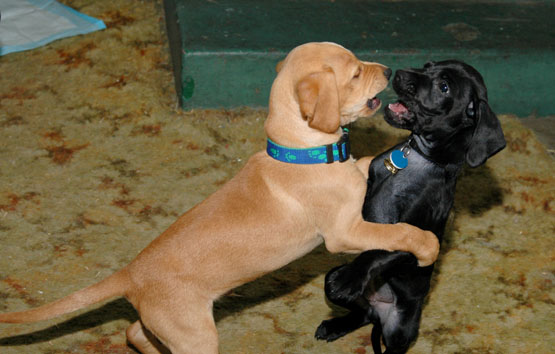 Buddy and Hero played together all day.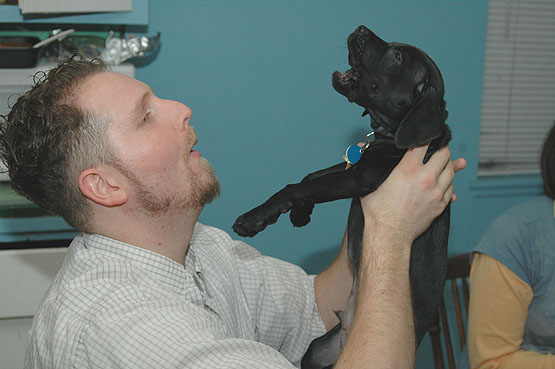 Chris taught Hero how to sing.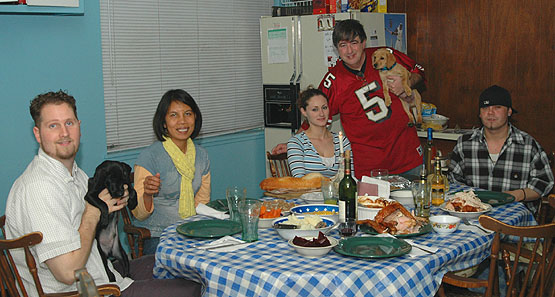 It's the Super Bowl Sunday dinner. From left to right, it's Chris holding Hero, his wife Gemma, Sophia, me and Buddy and Phillipe.

WELL THAT'S ALL FOLKS! I WOULD LOVE TO HEAR ANY FEEDBACK. FEEL FREE TO SEND COMMENTS TO:
Philflash@AOL.com
THANKS!