THE OAKLAND
ART AND SOUL FESTIVAL,
September 3, 2006.

The Oakland Art and Soul Festival is one of my favorite Bay Area festivals. In the past few years Ziggy Marley and Los Lobos have been featured performers. There were six stages this year, including music and dance stages. I attended the festival with my friend Shawn and her two daughters.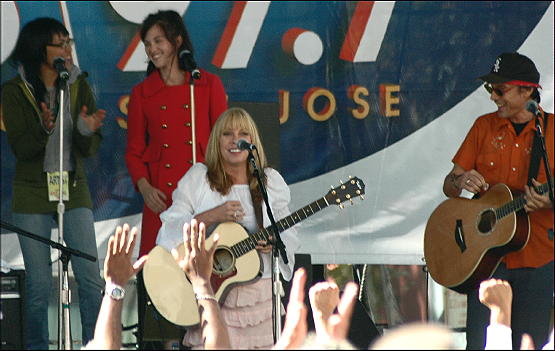 The crowd cheers Rickie Lee Jones.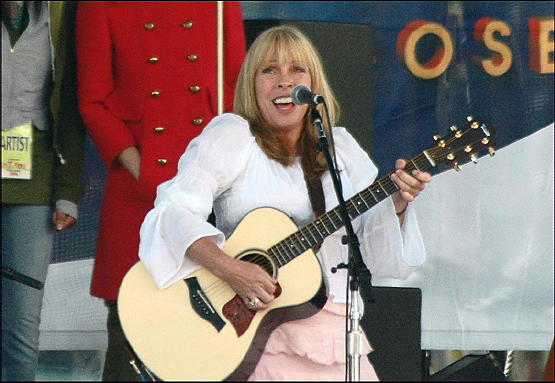 Rickie Lee Jones sang some new songs along with some classics.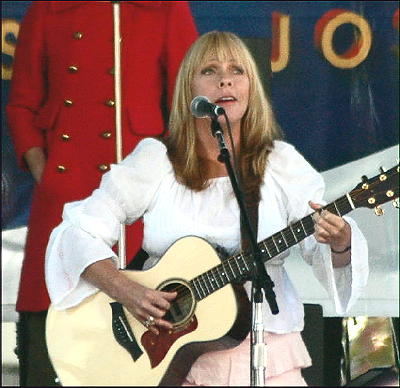 Rickie Lee Jones.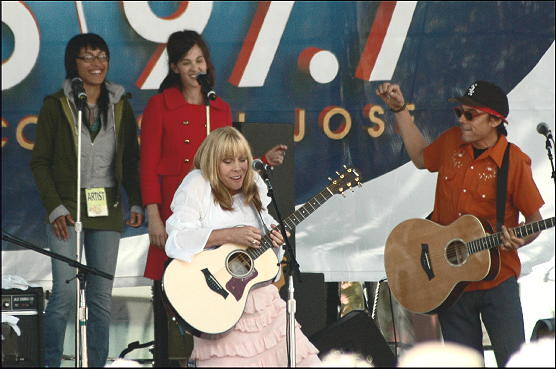 Rickie Lee Jones jams.


Rickie Lee Jones dances to the music.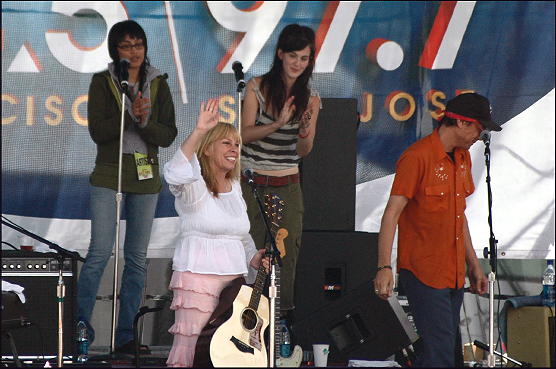 The crowd cheers as Rickie Lee Jones finishes her set.


The little guy looks like he needs a nap.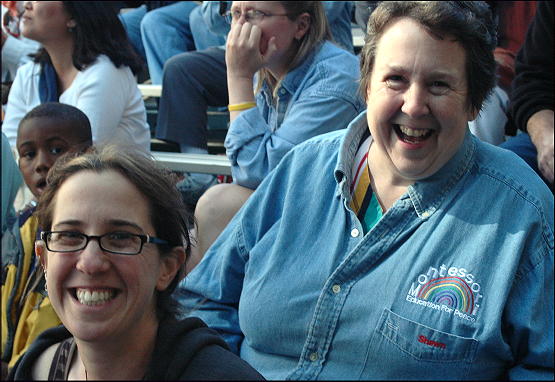 My friend Shawn (right) and her daughter Adrienne.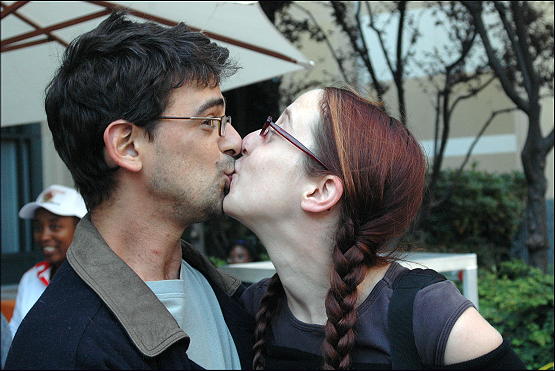 Shawn's daughter Victoria kisses her boyfriend Chad. The couple are getting married in October.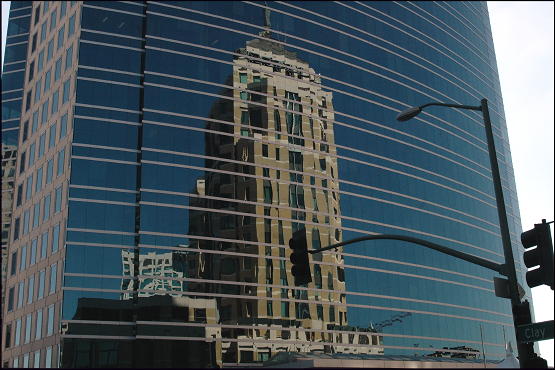 A glass building across from the festival in Oakland. I love the reflection of a second building in the glass windows.


This is the audience participation part of the World Dance Jam.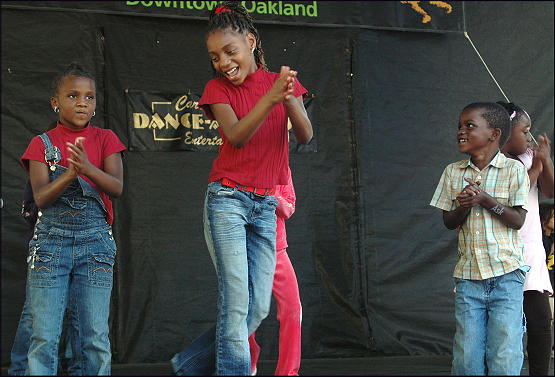 I love the expression on boy's face to the right.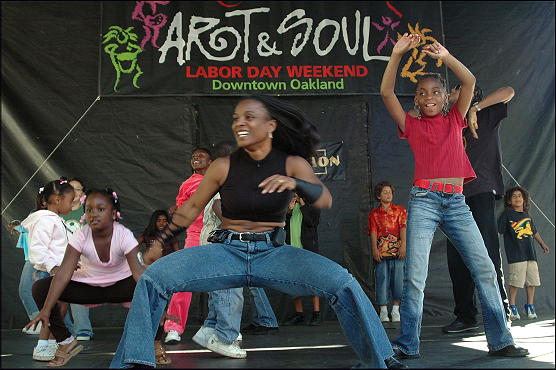 These kids could dance.


Kids work on the Community Mural Project by featured artist Emmanuel Montoya.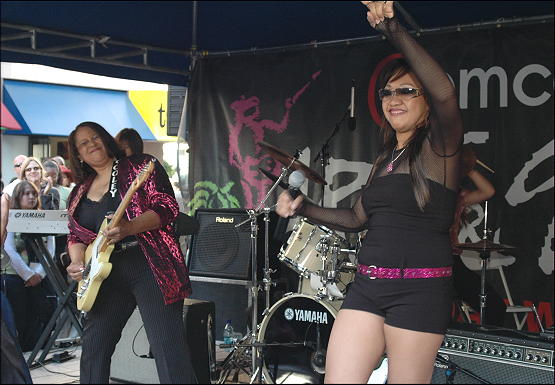 Klymaxx featuring original guitarist Cheryl Cooley (left) performs on the Culture Jam Stage.


Klymaxx had the crowd dancing in the aisles.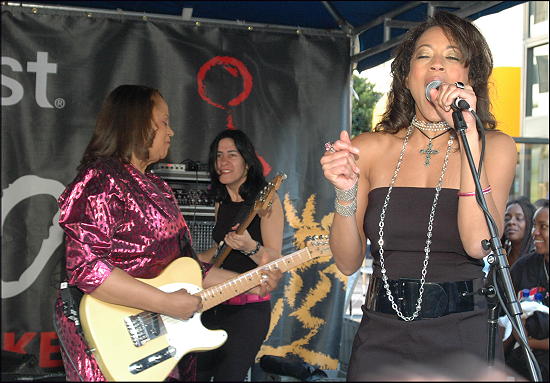 Klymaxx was originally formed in the early 1980s. The band had hits with such songs as "Meeting in the Ladies Room", "The Men All Pause" and "I Miss You".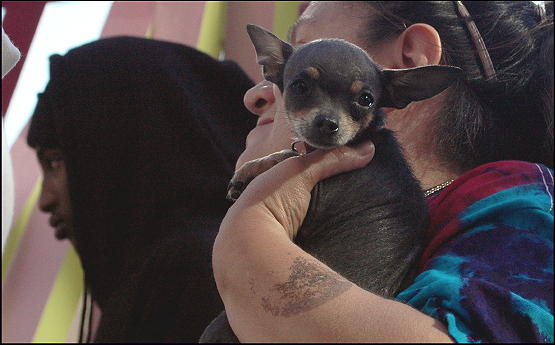 You looking at me?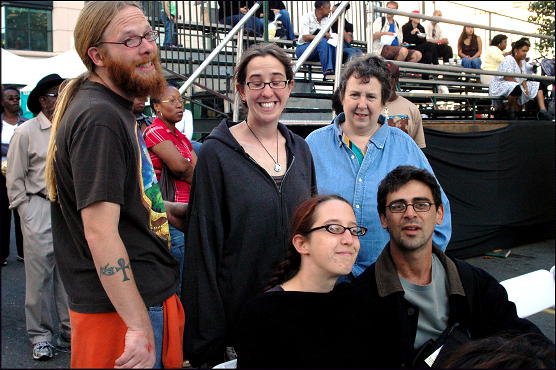 Well, that was a fun day. From left to right, it's Matthew, Adrienne and Shawn. Sitting are those lovebirds Victoria and Chad.