SADIE'S PUPPIES -
ONE WEEK OLD,
November 16, 2006.

Thanks everyone for your interest in the puppies. They have survived the week. So here are some photos from their first week birthday. Also at the bottom of the page are photos of the puppies' father.


Sadie guards the entrance to the dog house five days after she gave birth.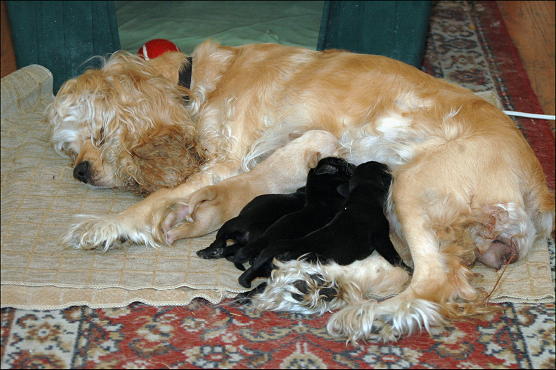 Nursing her puppies relaxes Sadie.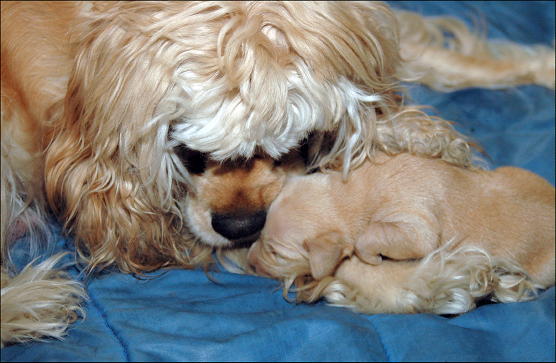 Sadie shows affection to one of the puppies.


Wake up guys, it's a photo shoot!
Two of the puppies cuddle up together and sleep.


Philly likes to watch the puppies.


A close-up of the brown colored puppy.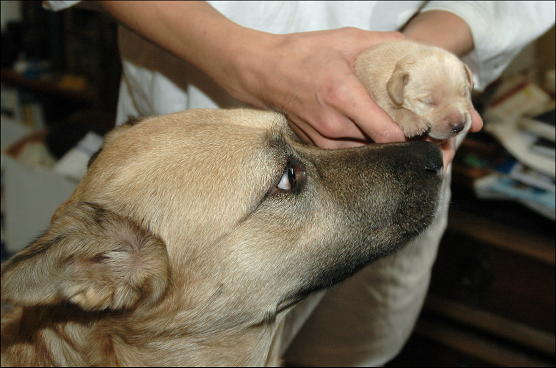 I wonder what Philly is thinking.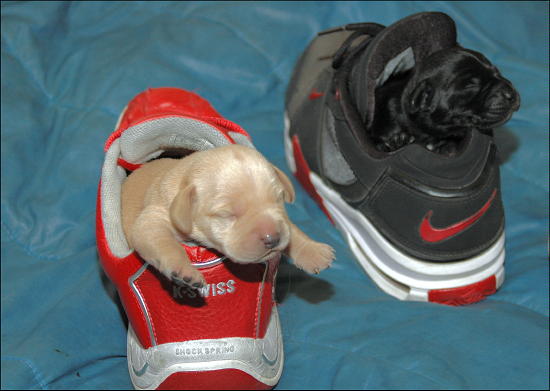 Okay, I know this is corny, but here are two of the puppies in a shoe.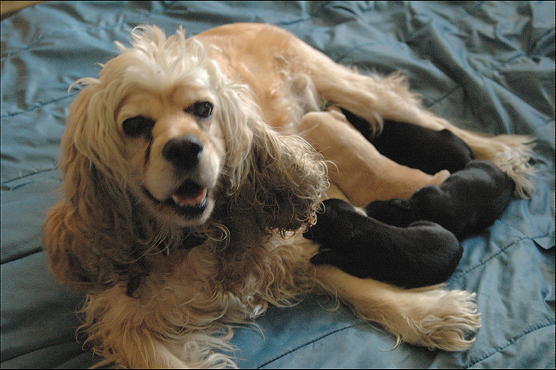 Hey Sadie, we're having a photo shoot. This is not the time for that!


The puppies take a nap after being fed.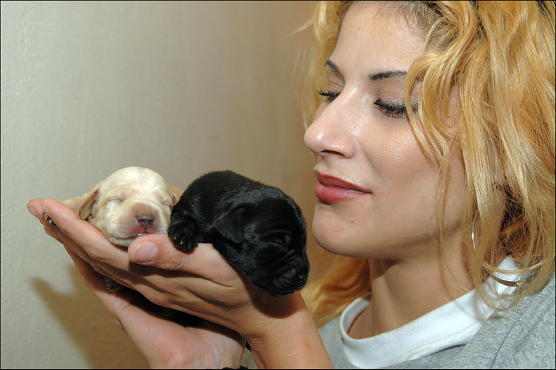 Dorisann holds two of the puppies she helped deliver one week earlier.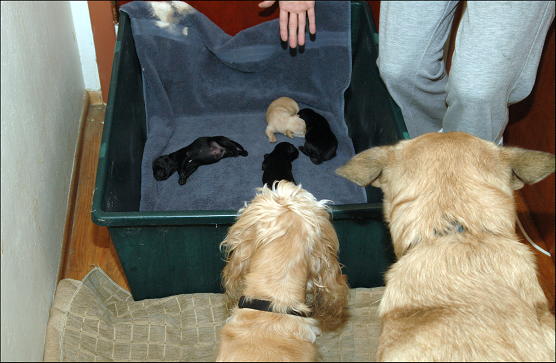 Sadie and Philly watch the puppies after they go back to their home after the photo shoot.

BONUS PHOTOS - THE PUPPIES' FATHER - A Miniature Pinscher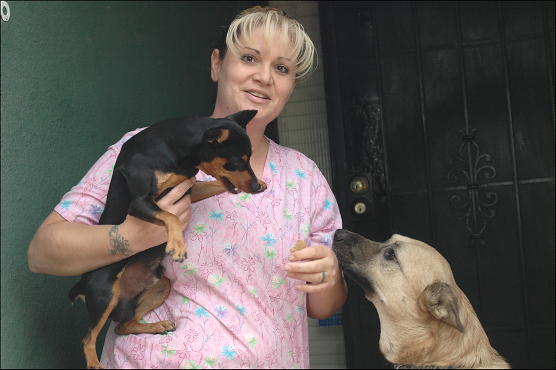 Melissa from the vet's office (three doors down from my house and across the street) comes to pick up a lost dog that kept coming over to visit Sadie and Philly on September 14.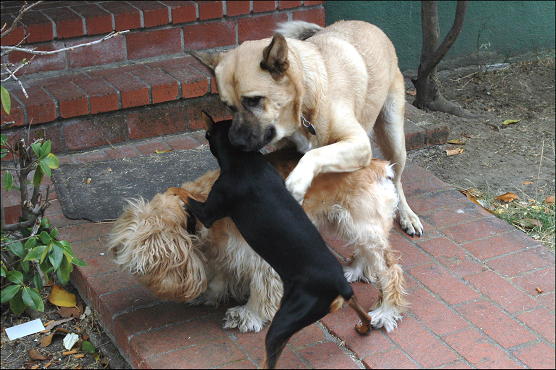 The dogs got along well, so I let them play together.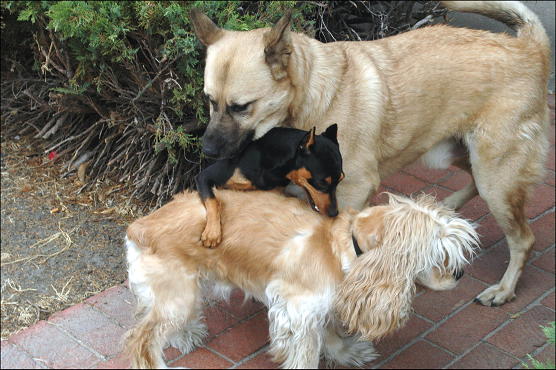 I should mention that I was under the impression that Sadie was fixed when I let them play together.

WELL THAT'S ALL FOLKS! I WOULD LOVE TO HEAR ANY FEEDBACK. FEEL FREE TO SEND COMMENTS TO:
Philflash@AOL.com
THANKS!