A PUPPY GETS ADOPTED,
December 17, 2006.

I can't believe how emotional I got after I gave the first puppy away. The vision of Merl Streep in "Sophie's Choice" came to mind. What was I doing? He was part of our little family. One of Sadie's children. But the kitchen was becoming messier and messier every morning, and I realized I couldn't share that much love between all the pups. I had already decided to keep Shady. It was time to find the others homes. I trusted my friends Chris and Gemma and knew they would give the pup a good home. Besides I will get to see the pup whenever I see Chris.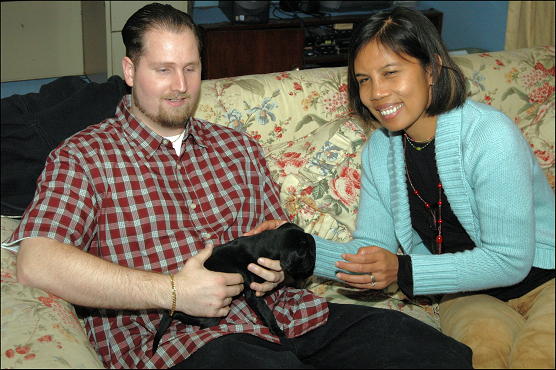 On December 17th I invited a few friends from San Francisco out to my house for a holiday dinner.
I handed Chris and Gemma a puppy to hold.


Chris bonds with the puppy.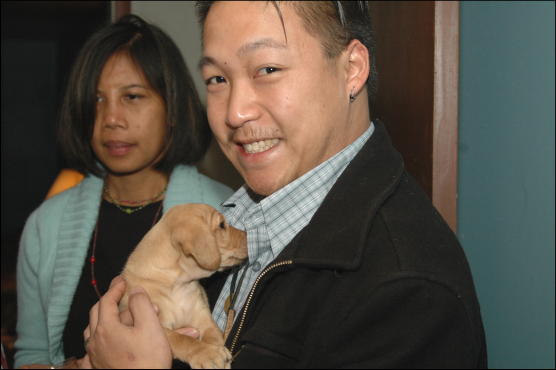 My friend Eric Louie holds Shady.


Eric's wife Michelle holds two puppies while Philly (right) checks out the situation.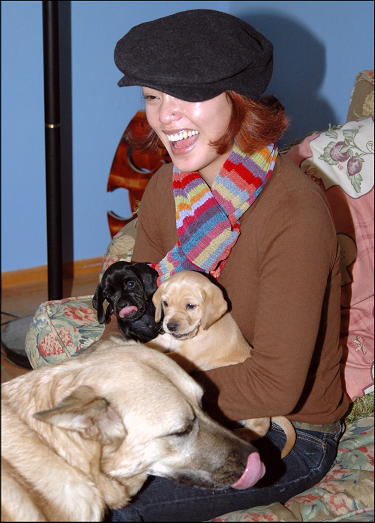 Michelle has a laugh.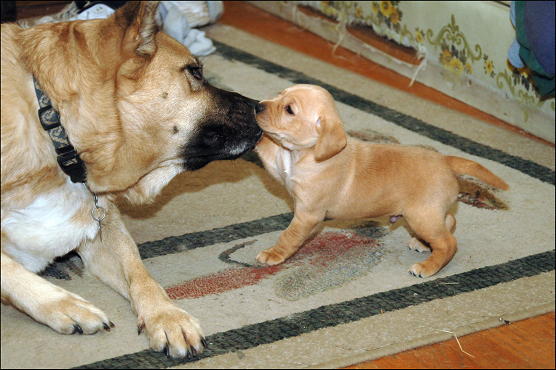 Philly and Shady have become good friends.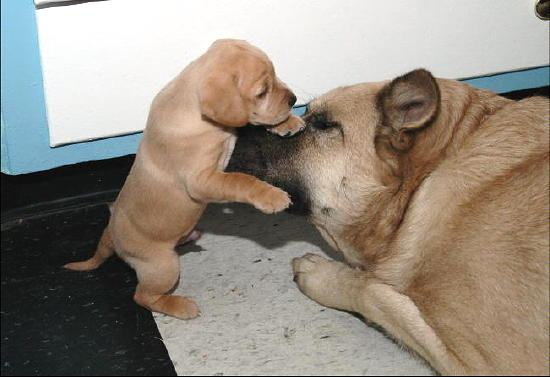 Philly is very gentle with Shady.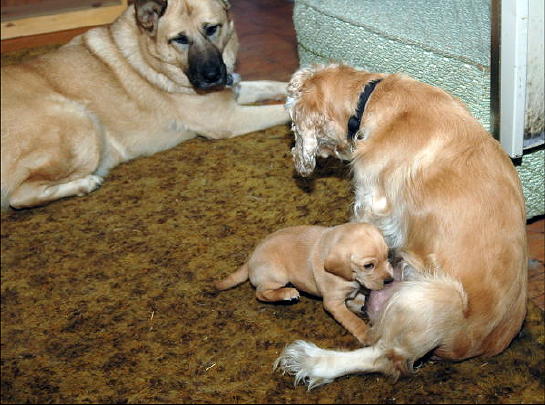 It's one big family!
Sorry, Sadie is camera shy when she is nursing.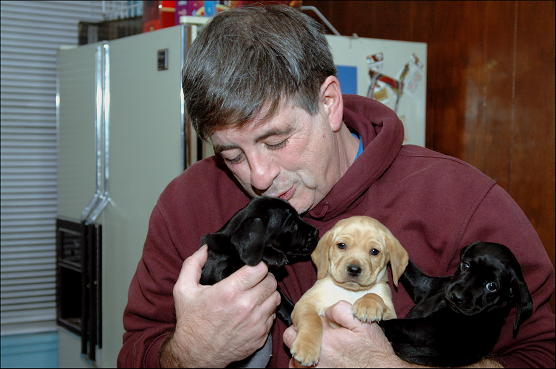 Eric shoots a photo of me with the pups.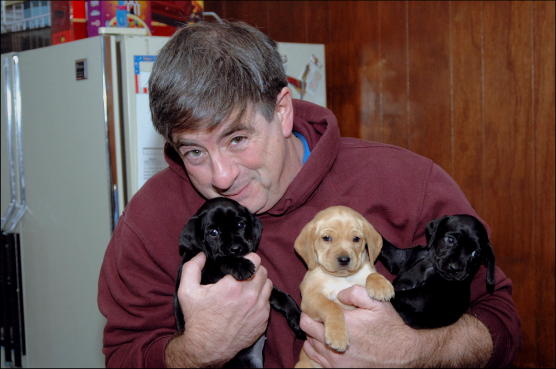 This is the shot I used for my e-mail Christmas card.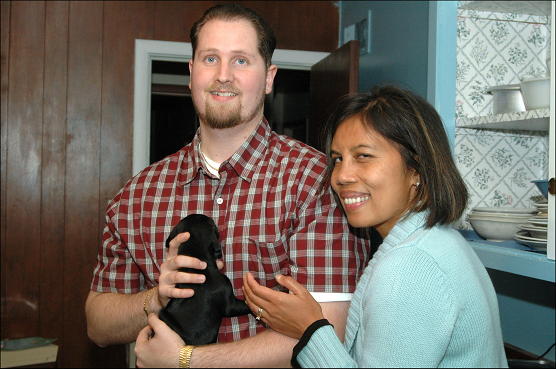 Chris and Gemma decide to adopt the puppy they bonded with and become happy parents.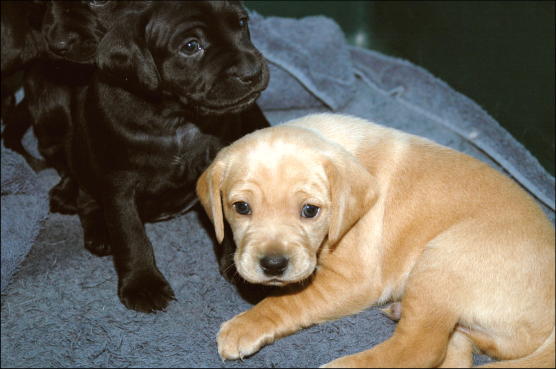 Here is a shot of two of the pups in their dog house in the kitchen.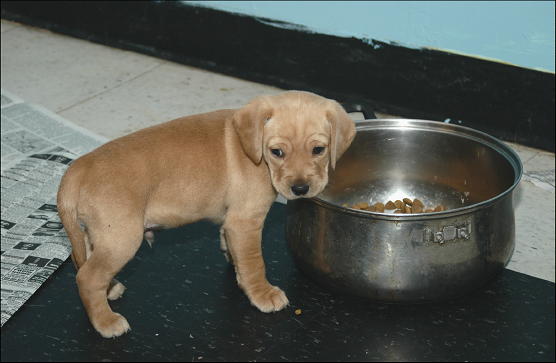 Shady went over and started eating out of Philly's bowl.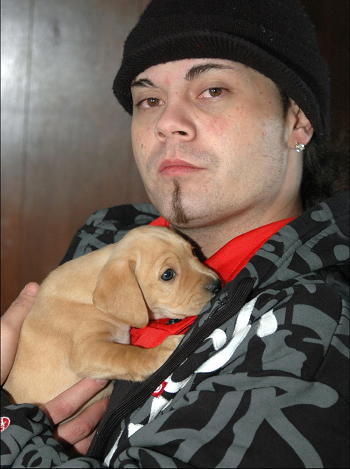 Phillipe has been taking care of the puppies while I've been at work.



One final shot of me with Shady taken right before I started working on this page. He is now five and a half weeks old.

WELL THAT'S ALL FOLKS! I WOULD LOVE TO HEAR ANY FEEDBACK. FEEL FREE TO SEND COMMENTS TO:
Philflash@AOL.com
THANKS!