SHAKEY BONES At The HAIGHT STREET FAIR,
June 11, 2006.

I lost touch with my friend Zachary over a year ago. He worked at the CineArts Theater in Pleasant Hill. I would talk to him before the movie started. I thought he was very aware of things for a young guy. I was impressed that he was reading Woody Guthrie's autobiography "Bound For Glory." I was surprised to find him at the Haight Asbury Street Fair on a street corner playing guitar in a band. Zack's only put this band together a few weeks ago and they already have a gig lined up at Gilman Street in Berkeley. It was kind of noisy on Haight Street - so I didn't get everyone's names. I'll have to add them later.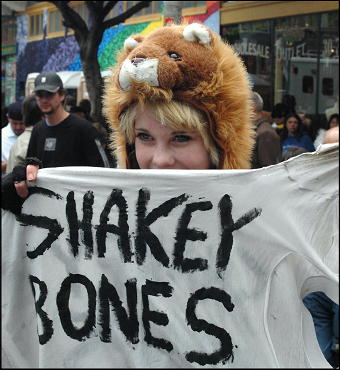 Image #1.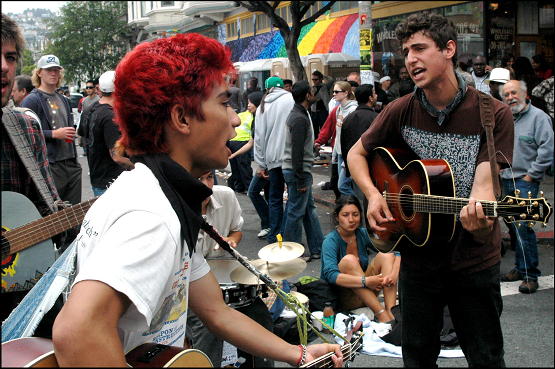 Image #2. That's Zack on the right.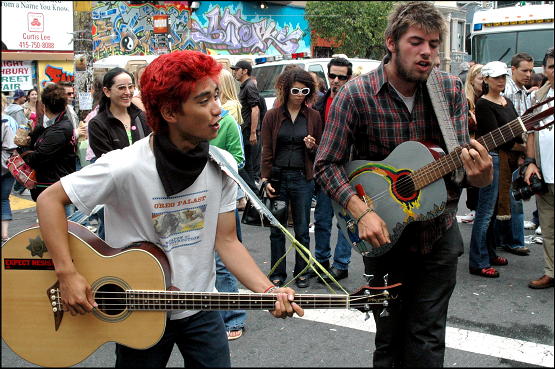 Image #3.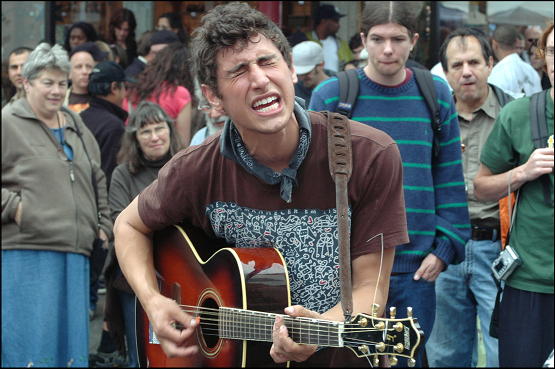 Image #4. Zack rocks out!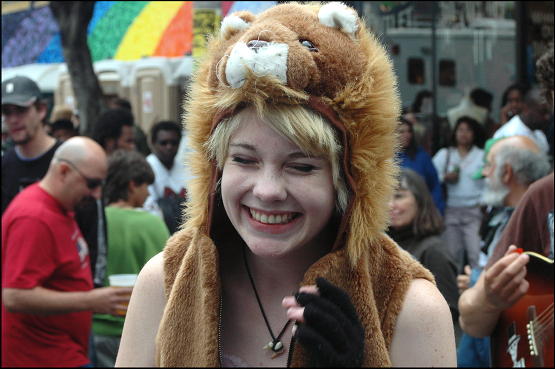 Image #5.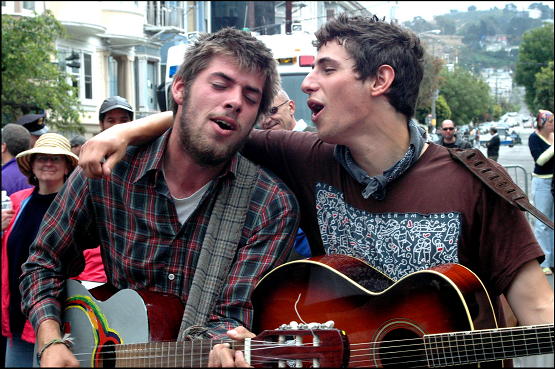 Image #6.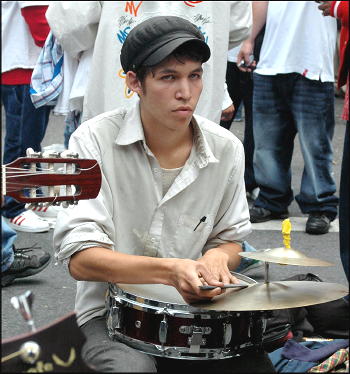 Image #7.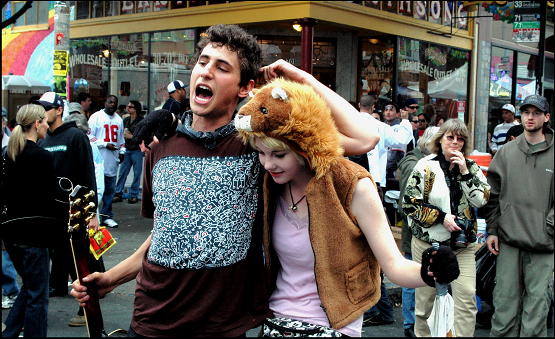 Image #8.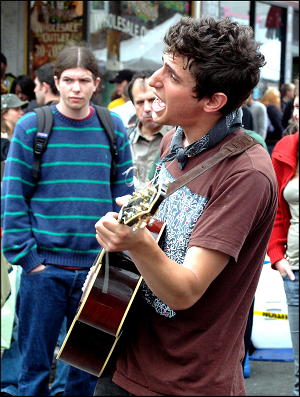 Image #9.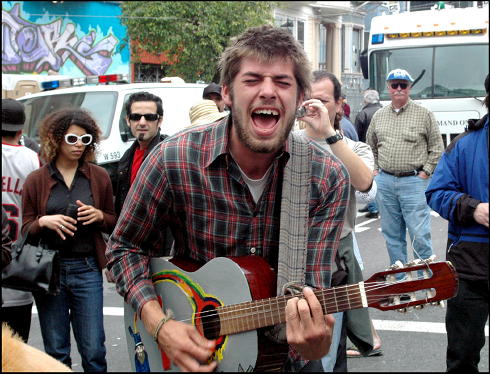 Image #10.


Image #11.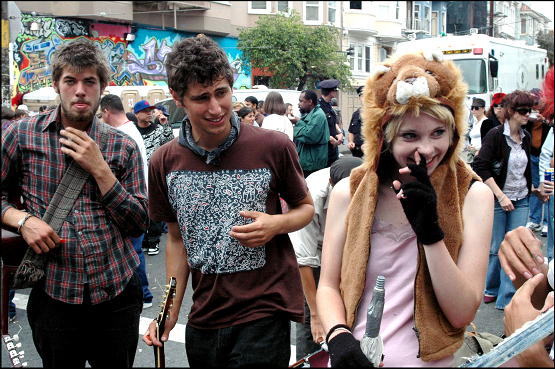 Image #12.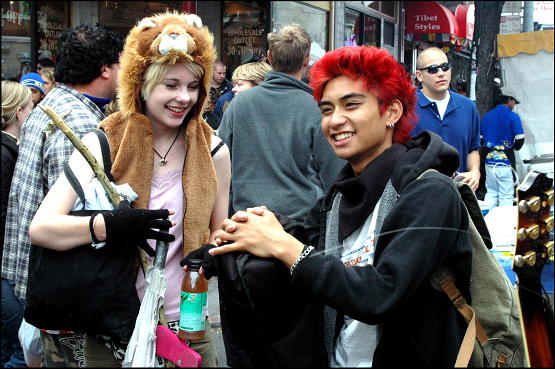 Image #13.



Image #14.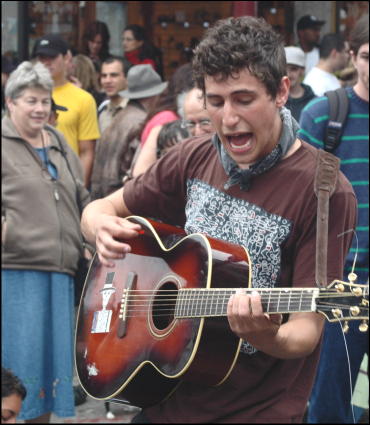 Image #15. Let it rip Zack!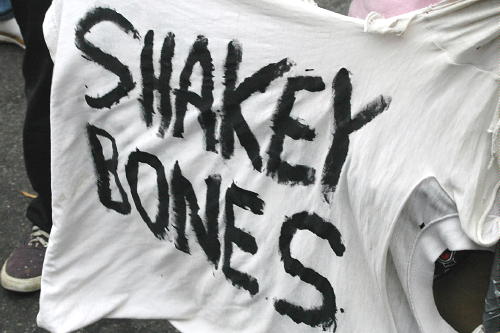 Image #16.