SADIE'S PUPPIES -
THREE WEEKS OLD,
November 30th, 2006.

Thanks everyone for your interest in the puppies. They opened their eyes a few days ago. Here are the first photos with their eyes open. So here are some photos from their third week birthday.


They like to cuddle up together.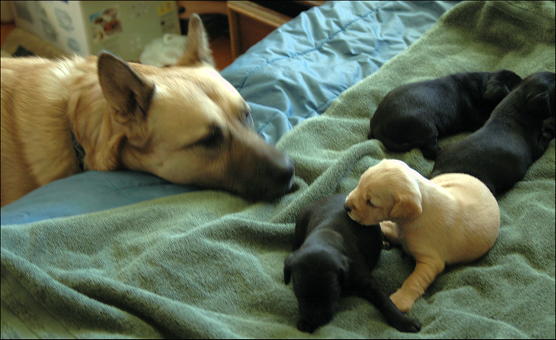 Philly (left) likes to watch the puppies.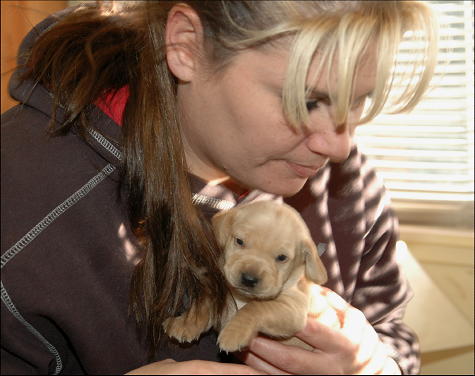 The vet's assistant Melissa comes to check up on the puppies.


Not now Sadie, it's a photo shoot!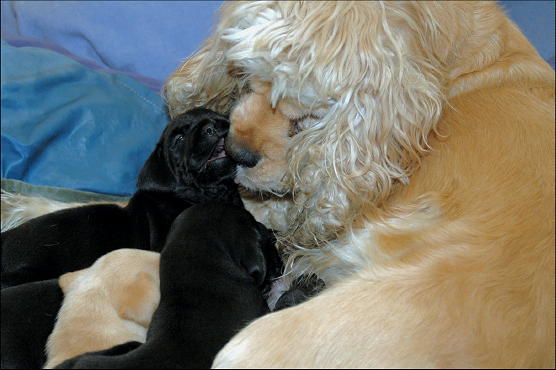 Sadie licks her puppies.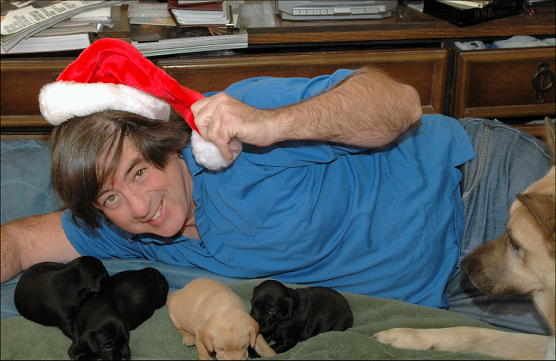 Philly (right) watches the puppies as I smile for the camera.


Dorisann holds one of the puppies .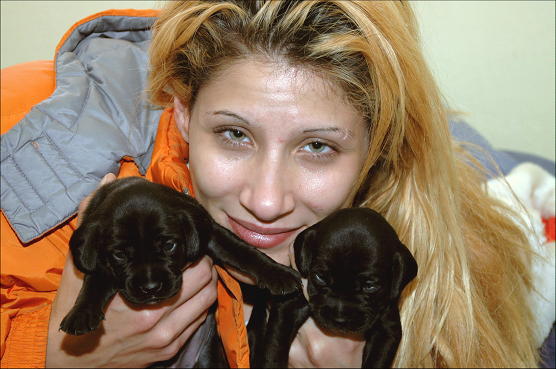 Dorisann holds two of the puppies she helped deliver three weeks earlier.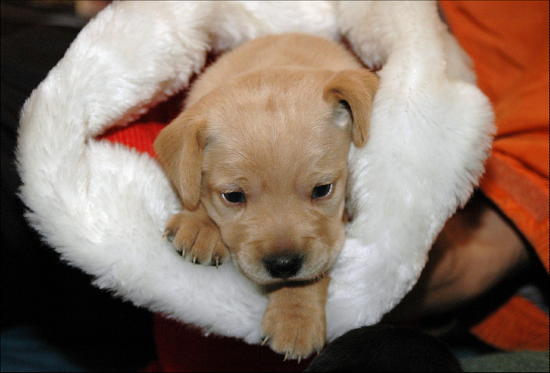 We started calling this little guy Shady.


It's Shady and Blackie.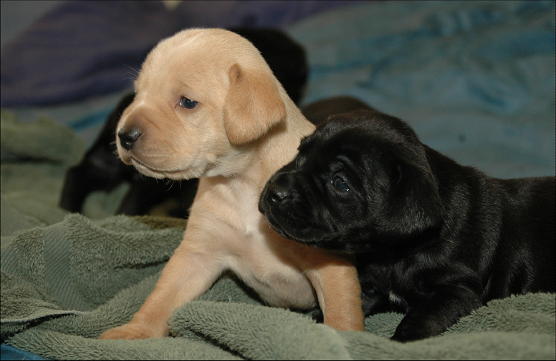 This is their first week of sight.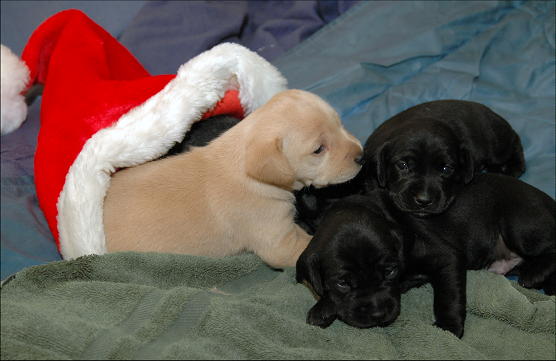 The puppies like to lay on top of each other.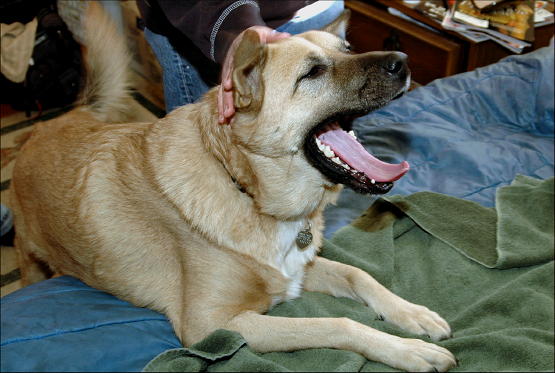 All this puppy talk is making Philly tired!

WELL THAT'S ALL FOLKS!
HOPE YOU LIKED THE LATEST PUPPY PIX.
I WOULD LOVE TO HEAR ANY FEEDBACK.
FEEL FREE TO SEND COMMENTS TO:
Philflash@AOL.com
THANKS!